Beau's Story
Antenatal Diagnosis
At just 19 years of age, I became unexpectedly pregnant. In an instant, my life had been completely overturned but just how much so, was not yet known.
During my 20 week anomaly scan, the sonographer scanning my unborn child had difficulty visualising all four of the heart's chambers. At this stage, we knew no more and were advised to return the following day to meet with the fetal medicine team. However, the following day we were given the 'all clear', the fetal medicine consultant could see no major abnormalities – this news could not have been more further from the truth.
As a precaution, we were sent to Southampton's Princess Anne Women's Hospital the following week; it was here that we were given the devastating diagnosis. Beau, my unborn child, had been diagnosed with no less than eight congenital cardiac abnormalities; a midline heart with a hypoplastic left ventricle, an unbalanced complete atrioventricular septal defect (AVSD), a double outlet right ventricle (DORV), malposed great arteries, pulmonary stenosis, a common atrioventricular (AV) valve and an interrupted inferior vena cava (IVC) with azygos continuation to the superior vena cava (SVC). Beau's internal organs were also positioned in mirror image arrangement – she was diagnosed as having heterotaxy syndrome with left atrial isomerism. I was told that 'these' children lived with limited life spans due to the complexity of the cardiac defects and other associated and accompanying disorders. I was subsequently given two 'options'; terminate the pregnancy (bearing in mind I was now 22 weeks and was on the cusp of fetal viability), or continue with the pregnancy, with the understanding that my unborn child would undergo a three-staged palliative surgical intervention plan, that in itself was of high risk. Understandably, I was devastated.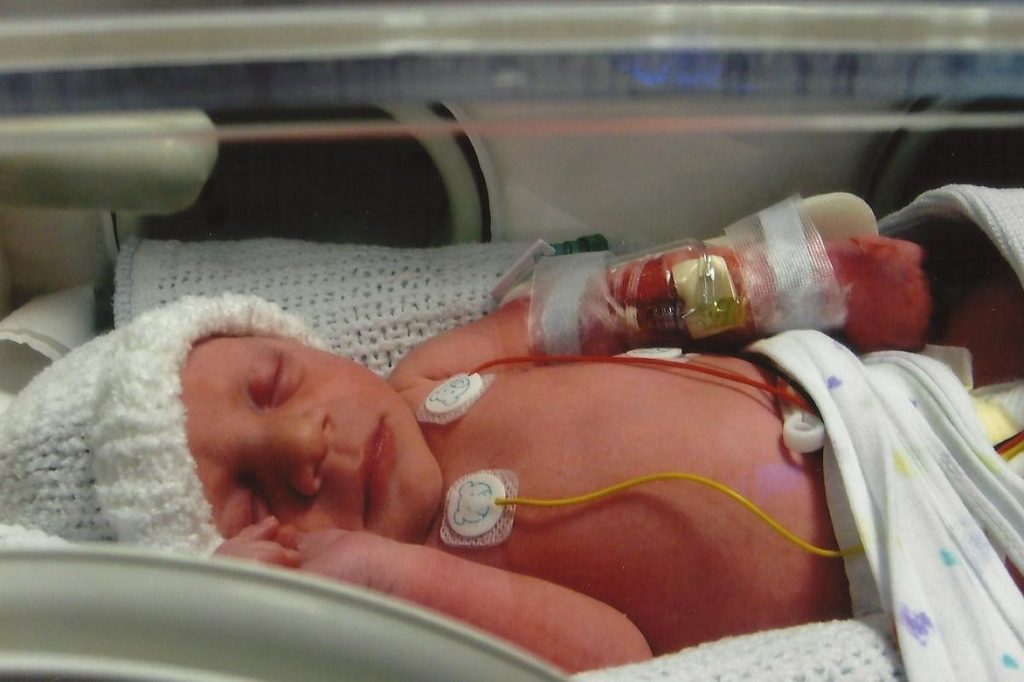 The Birth
Beau Halo Henriques was born at Southampton's Princess Anne Hospital on the 4th of August 2009 at 10:36am, weighing a small (but perfect) 5lb and 14oz. The labour was uncomplicated, however, due to the nature of Beau's antenatal diagnosis, a team of specialised clinicians and health professionals awaited Beau's arrival. Minutes after birth, Beau was immediately transferred to the Neonatal Intensive Care Unit (NICU), where she was later transferred to Southampton General's paediatric cardiac unit – E1 (Ocean Ward).
Beau surprised all involved with how well she adjusted with her altered neonatal circulation, it was believed that her other cardiac defects (predominantly, her pulmonary stenosis) were actually beneficial in protecting her lungs from high and harmful pressures and as a result, she required no immediate medical intervention.
After two weeks on the ward, we were allowed home. Beau was monitored closely with weekly visits from the community nursing team. As a result of her condition, Beau struggled with various issues, from severe reflux to failure to thrive, however, and as cliché as it sounds, Beau was always such a bonny baby.
The Beginnings of Surgical Intervention
At 6 months of age, it was agreed that Beau required her first cardiac intervention – a cardiac catheter. The procedure was routine and was again, uncomplicated. The results later confirmed Beau's anatomy and an approximate date of surgery was given.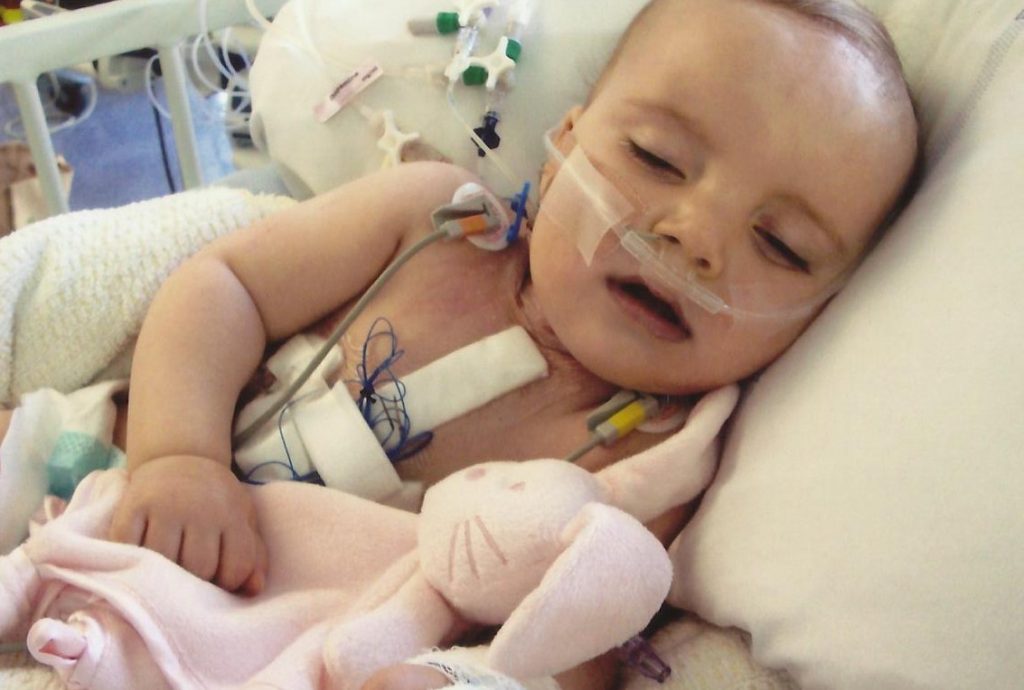 At 14 months of age, Beau underwent her first open-heart surgery – the Kawashima. The surgery went well. She was extubated and transferred from the Paediatric Intensive Care Unit (PICU) to the ward the following day. The procedure is often associated with the condition chylothorax and unfortunately, Beau went on to develop this. The condition resulted in a long and tedious recovery as an inpatient. However, the chylothorax continued, it was then decided that the high pressures within Beau's pulmonary branches were a contributing factor. To be certain, the clinicians would need to investigate the cause through a further cardiac catheter. Beau went down to the catheter labs at 8:30am the next day; we did not see her again until after midnight that night. What was to be a routine procedure had turned into emergency open-heart surgery – the clinicians had deployed a device into her pulmonary branch regions in an attempt to occlude the backflow of blood to her (now) unused pulmonary artery. However, through doing so, the deployed device was obstructing the flow of blood to Beau's right lung.
After an incredibly long wait, we went to see Beau on PICU, the clinicians explained that they had overstitched Beau's pulmonary artery and had used a patch enlargement to widen her pulmonary branches. It was expected that Beau would have a difficult night. But, Beau being Beau surpassed the professional's expectations and was again, extubated the following day where she was then later transferred to the ward.
Back on the ward, Beau's recovery was again slow. She had further complications, this time including vocal cord paralysis and the severe (and continual) vomiting of blood. Over time and with treatment, these complications were resolved, and after a three month stay with 2 open-heart surgeries, cardiac catheters and other numerous procedures, we were allowed home – just in time for Christmas!
Christmas came and went, but Beau was still not quite 'herself', so a few days after Christmas we returned back to the ward – but this time, our stay was to be a fleeting visit. Thank goodness.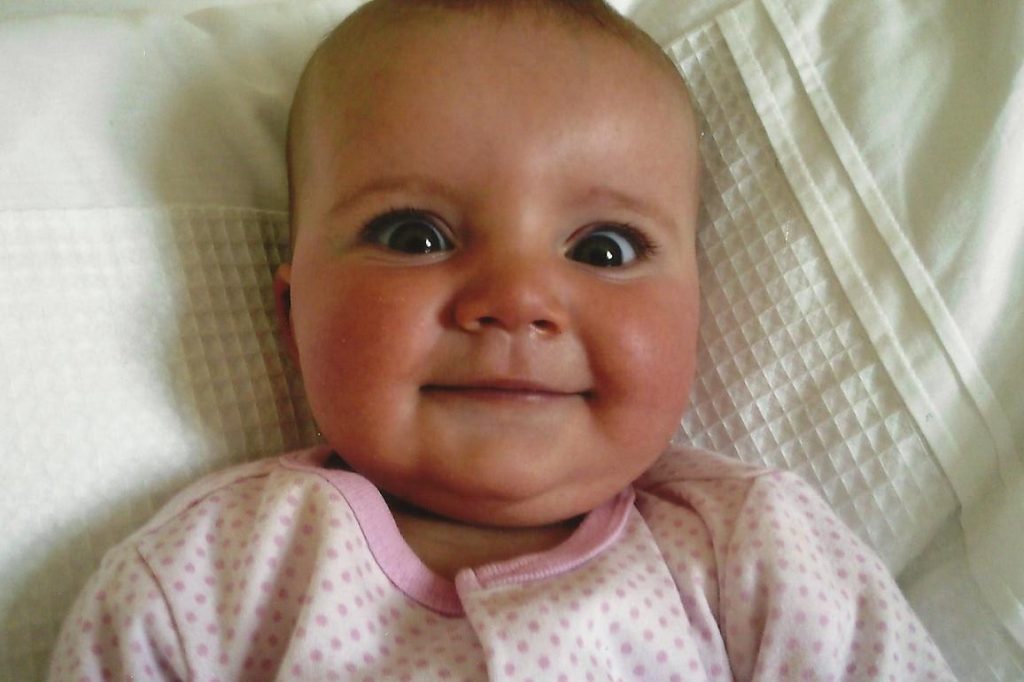 Back home and life slowly returned to normal, Beau was still being fed via NG tube and was on a continuous MCT diet, however (and fortunately), this was not for long. Beau began to crawl and other milestones were met, Beau had been given a new lease of life, nothing was stopping her. Birthdays came and went, nursery years came…and went – time flew by. Then the pre-school years arrived.
Although Beau was thriving, day-to-day she still contended with low oxygen saturations and moderate developmental delay, the gap between her and her peers began to ever expand with her increasing age. It was at pre-school that it was decided to begin with the application for the statement process in preparation for school, the result was positive and Beau started school in the September of 2013, something that was more often than not, not expected to occur.
Proud Moments
At school, Beau, with the help of the school and her 1:1 teaching assistant, blossomed into a bright (as a button!), thoughtful and popular little girl, she excelled in all of her classes (despite only attending half days and having a poor attendance score), and would often return home with awards and certificates. I could not have been more proud. Beau led a fulfilled and busy life, which included many hobbies and interests; horse riding (to the horror of her cardiologist!), ballet and tap dancing, drawing and painting and the typical 5 year-old girly 'things' (Barbie's, pretend play and Disney's princesses [of course!]).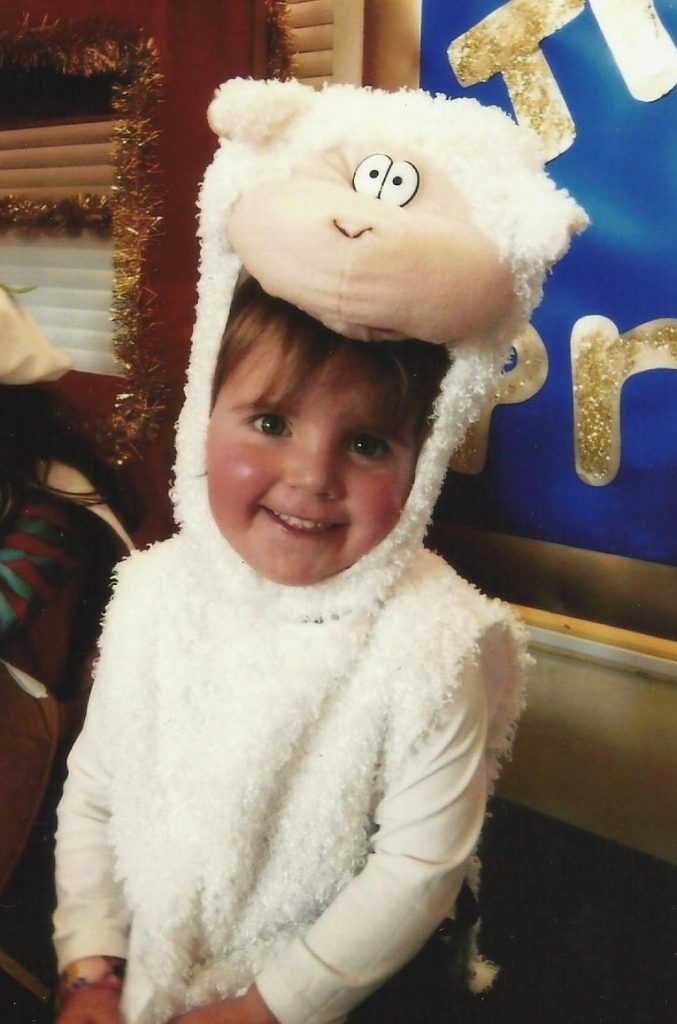 The Fontan
At the age of 5 years, Beau became increasingly tired and relied increasingly more and more upon her wheelchair. Her cardiac team jointly decided that preparations for her Fontan completion should begin. In the October of 2014, Beau had a cardiac catheter, again, this was relatively routine, during which many collaterals were coiled (of which she had always had 'issues' with). We returned home that very day, with a very bouncy Beau. Before the Christmas of 2014, Beau had her first cardiac MRI, but again, this required only a short stay on the ward.
With surgery plans put firmly to the back of our minds, we had the best Christmas of yet. Springtime arrived and we were booked to meet with Beau's surgeon, he anticipated that the surgery would take place around May/June time of 2015. Beau was to have the intracardiac conduit due to the complexities of her anatomy and the pros and the cons of the procedure were explained.
In the meantime, we made a last-minute trip to Center Parcs, we had a fantastic time and were all sad to leave – little did we know that this was to be our last family holiday together.
A date for surgery was given, we were to go in on the 9th June for surgery to take place on the 10th June. The day of admission arrived, we were welcomed on to the ward where Beau settled in and underwent all the necessary checks, observations and investigations. Beau was cannulated, one thing that she had always truly detested but with the help of the psychology and play team and a syringe full of Midazolam, we were on our way.
The day of the surgery was upon us, Beau went down to theatre at approximately 1:30pm, she was given sedation and listened to Disney's Frozen 'Let it go' as she drifted off. This was to be the last time I saw my precious little girl as she was.
A Series of Unfortunate Events
Around 11:30pm that night Beau's surgeon came to debrief us, he explained that the surgery had gone as well as it could have, but the team had encountered problems with the positioning of the conduit and that Beau had lost a large quantity of blood. Her anaesthetist followed, he explained that from an anaesthetic point of view, surgery had gone well but he reiterated what Beau's surgeon had said, and as a result, Beau's chest had been left open to allow for swelling – a natural response to the complex surgery that had taken place. We were told we would see her within 30 minutes.
30 minutes came and went, and then an hour…around this time, a junior doctor, escorted by two of the ward's nurses, told us that Beau had been taken back to theatre as they had had problems balancing her pressures. We waited.
At 4:00am, Beau's surgeon came down to tell us that all was 'well', Beau had required her chest to be opened further. We went to see Beau soon after, she was kept in a hypothermic state to protect her vital organs and at this point required optimum support but was doing well considering.
The next day was seemingly uneventful, Beau had periods of severe hypotension but this was corrected on all occasions with a balance of fluid and drugs. However, at 6:30pm that evening, we were sat with Beau when her blood pressure dropped considerably, the usual fluids and drugs were administered but made no difference to the falling stats. At this point we stood back as we knew what would follow. Beau went into cardiac arrest and cardiac compressions were commenced by the team. Parents were escorted out of PICU, while professionals surrounded my daughter, working on her tirelessly. The team decided to 'place' Beau onto ECMO, by this time, we were required to leave.
The following hours went by in a dull haze; we were in a state of shock and disbelief. At approximately 10:00pm, Beau's surgeon and the lead intensivist returned to explain that Beau had endured over 1 hour of chest compressions but in the meantime had been successfully placed onto ECMO – her recovery was bleak but they remained positive.
We were devastated. How did this happen? Why Beau and why now?
The following two weeks were a rollercoaster, the cause of her arrest was still unknown and with this lack of information of the cause, there essentially was nothing to correct or put right. It was a matter of waiting and letting her heart recover.
Beau endured countless operations and procedures whilst on ECMO and maximum support (including dialysis) was given, which in the end hindered her recovery chances. On the Monday the 22nd of June, and after liaising with Newcastle, it was decided that no more could be done for Beau. Her machines were to be switched off at 10:30am the next day – Tuesday the 23rd of June 2015.
Tuesday arrived, we had made the most of every moment spent with Beau during her time on ECMO and the last moments were no different. The team ensured that Beau would be given every chance of coming off of ECMO and as they prepared for her (low-flow) trial, the team insisted that Disney's Frozen was played. So as Frozen played, we anxiously sat behind the curtains awaiting a 'miracle'. To the team's and our amazement, Beau came off of ECMO, her heart function had returned and was near perfect – neither the team nor we could believe it! The team liaised with us throughout, keeping us informed, and we felt the atmosphere within the room change immediately, it all seemed so positive. Eventually, after two hours, and out of the critical timeframe, Beau was no more critical than what she would have been postoperatively. It was a true miracle.
However, as soon as the theatre team and surgeon had dispersed, our miracle crashed. After all of the positivity that had preceded, Beau went into cardiac arrest for the second time – and for the final time.
Attempts were not made to resuscitate and my precious baby died at 12:15pm that day.
The Life and Memory of Beau Halo Henriques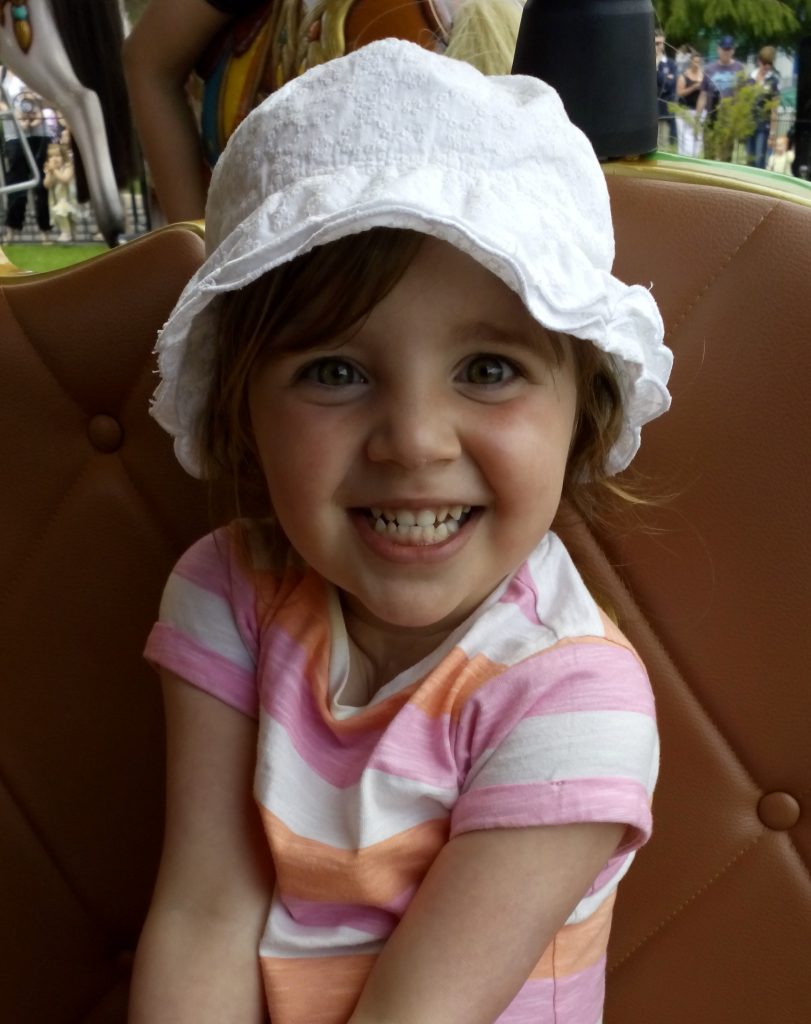 We miss Beau incredibly. She was our everything. She gave the world so much love and joy and achieved so much despite her challenges, of which most could not expect to achieve in a lifetime, let alone in 5 years. Beau endured so much in her little life, including that of; 3 major open-heart surgeries, 20 other heart surgeries, 4 cardiac catheters and numerous other procedures – throughout her life, she showed so much courage and determination. She was and is to this day, my hero.
Beau would often talk about the lifespan of the butterfly, fitting perhaps to the short but sweet and fulfilled life she lived. Our little butterfly may have grown her wings that day, but she remains with us in our hearts – always and forever.
In ever loving memory of Beau Halo Henriques
                   04/08/2009 ~ 23/06/2015